How to Design
step 1

Choose The Item You Want
There are pillows, hoodies, blankets, etc. for your choice.
step 2

Choose The Design
Use the default picture or Upload your own
step 3
Arrived Quickly
Make this item a meaningful gift!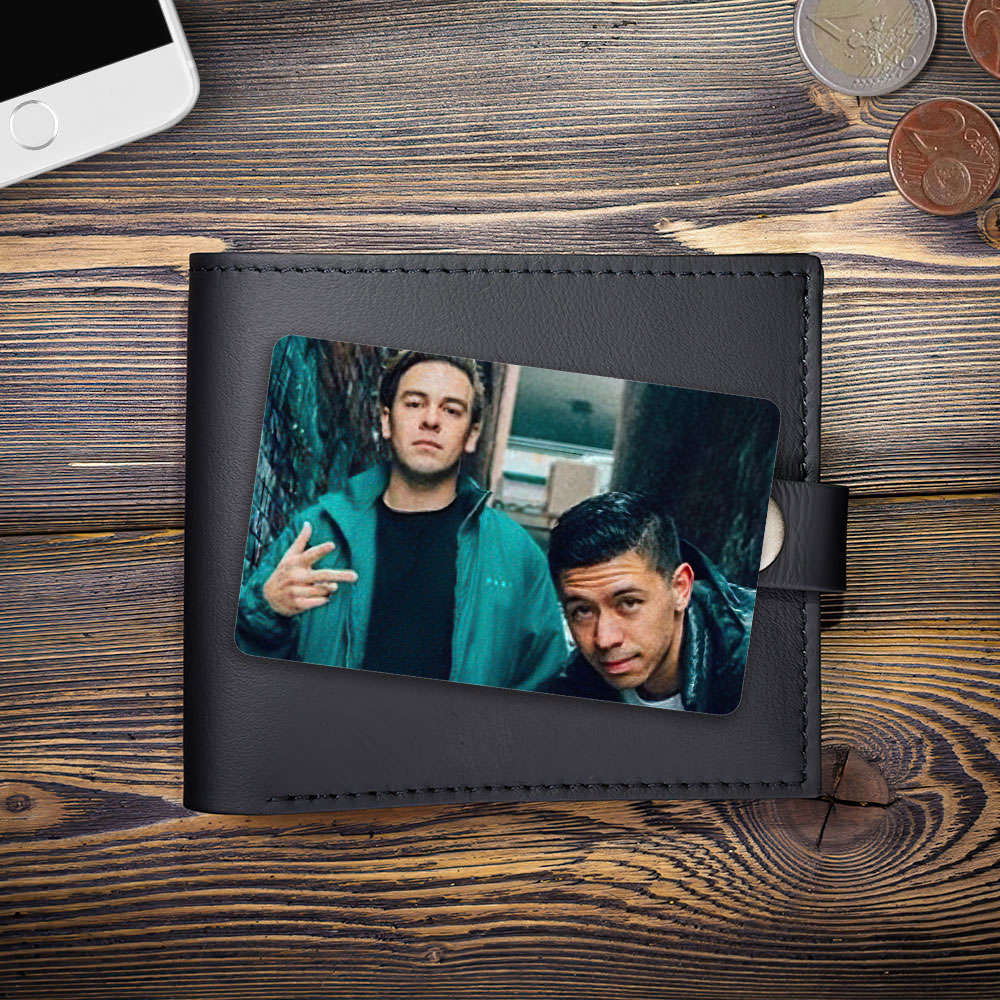 Cody Ko Wallet Insert Card Classic Celebrity Wallet Insert Card Tiny Meat Gang by Cody Ko Wallet Insert Card
description

Design your everyday with celebrity wallet cards that you love to snuggle up to. Match your style with patterns and designs from our professional design team.
original design. Make personalized gifts with photos of your favorite celebrities. I believe that such a product with your favorite star will bring more surprises to your star chasing journey. Photos of all famous scenes are used to record every moment of your favorite star. Use your favorite star designs as wallet cards. This way, wherever you go, just bring your wallet and keep your favorite stars by your side. It can also be used as a gift for friends who like this star. Each wallet card will go through strict quality inspection, I believe you will be impressed by its quality.

Detail:

Weight:6.9 g

Size:8.4 * 5.6 cm

Material:plastic
shipping

Free shipping for orders over $49

You can choose the shipping method during checkout:

Standard shipping: $7.99

Arrives 7-15 business days after the production time

Express Shipping: $29.95

Delivery 4-6 business days after the production time
Who is Cody Ko?
Cody Ko, real name is Cody Michael Kolodziejzyk. He was born on 22 November 1990. He is a Canadian actor, YouTuber, comedian, podcaster, and rapper. He majored in computer science at Duke University. After graduation, he spent some time traveling in Asia. Started a startup, worked as a programmer, and built a massive following on Vine and YouTube.
Cody Ko not only has achievement on creating videos, but also on studying. He created the iPhone application "I'd Cap That", which adds captions to photos. In May 2012, it was named the App Store's Free App of the Week after amassing more than 4 million users in a few months. The application was later acquired by Iddiction.
After pursuing his own interests, he worked as a senior iOS developer at Fullscreen, a subsidiary of AT&T's WarnerMedia.
Cody Ko is a computer engineer, a comedian, a podcast host, a successful YouTuber, an entrepreneur. He is also a hip hop producer. Music is another passion of Cody's that he is pursuing. He said,"I was making fun of Jake Paul's song in a video two years ago. And I was like, I think I can make a better song than this."
He really is a genius!
Why Choose Cody Ko Merch Shop?
Cody Ko Merch Shop is for all the Cody Ko fans. Our Cody Ko Merch Shop is the perfect place for you to buy Cody Ko merchandise in a variety of sizes and designs. You can get T-shirts, hoodies and more, anything you can think of can be combined with our range.
Discover your favorite merchandises in our Cody Ko Merch Store. You can buy it with peace of mind because it is always our top priority. We deliver fast and ensure the safty of package. So you can order anything at ease. We understand the joy you could feel by collecting the things that remind you of your favorite idol.
Where to Buy Cody Ko Merchandise?
Right here! If you are looking for personalized and featured Official Cody Ko Merchandise at an affordable price, our Cody Ko Merch Shop can not be missed. We have a huge range of collections. Whether you are waiting for a Cody Ko self-care hoodie or you want a Cody Ko T-shirt, our merch store has prepared all for you. Whatever customized apparel you are looking for, you can have it by visiting different categories of our merch. Browse Cody Ko merch shop and enter into a heaven of classy merch apparels. Each product you see here carries a unique touch of fashion and elegance.
This is a one-stop shop. You can find many different items here. Just like Cody Ko, he is not only a YouTuber, but also other identities. Our shop has clothes, decorations, accessories and more.
Wear Cody Ko Clothes---Be excellent as him
Cody Ko Shirt: We have shirts printed with YouTuber Cody Ko, computer engineer Cody Ko, a comedian Cody Ko and more.
Cody Ko Hoodie: Hoodie is one of the most commonly worn types of clothing in life. Whether paired with jeans or sweatpants, a hoodie is a great option.
Wearing Cody Ko Clothes always motivate yourself to be as good as he is.
Our Mission---Cody Ko Merch Shop Promise
High quality: All our products are subject to strict quality inspection. We have strict production process in order to ensure to provide customers with the best quality service.
Fast delivery: We promise to arrange delivery as soon as possible from the time you place your order. On the premise of ensuring product quality, let your express appear in front of you with the fastest speed.
Customer First: We put customer's satisfactory first, so if you have any question, please send us an e-mail at [email protected]